Photo Booth for your upcoming wedding or event!
Events have never been more fun! Save a message for the new wedding couple with a simple push of a button, or print a slide show of your fun at their wedding! Birthday parties, or other gatherings will have you remembering the fun for years to come!
With prices much less than other photo and video booths, anyone can afford to have a Clayton's Photo & Video Booth at the event!
With Clayton's Photo Booth, there are two modes: Photo Booth, and Video Booth or both!
There is not any work necessary to complete a video session or photo booth print. Simply press the photo booth or video booth button and the booth will automatically start the photo booth mode or video booth mode.
The photo booth will be assembled and removed at the designated time. This time does not include setup and removal, the booth will be available from the start time to the end time. There is not any work on your part!
With Clayton's Photo & video Booth, A tacky unrefined Photo booth is a thing of the past. Clayton's photo booth is classy with the full booth having a red curtain and seems to blend into the room, yet gently invites guests in to take photos or video memories.
When you decide on a photo booth for your party, wedding, event or more; consider Clayton's Photo and Video booth, located in Sheboygan and serving the entire state of Wisconsin. We have performed well over thousands of events from small gatherings with the photo and video booth to thousands of people on location
Clayton's Photo and Video booth is fully automated and guests can simply enter, choose the option they would like such as photo booth strips or a video message
The photo booth then automatically takes 4 pictures 4 seconds apart or 3 pictures 4 seconds apart (if you desire to have a logo designed by us or you). Please find all of our options, prices and much more on the contact page for prices.
PhotoBooth
Video Booth
Pictures
Pro Video
DJ Services
Contact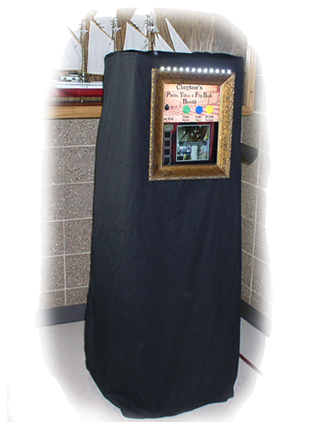 Open Photo booth style for your event, party, graduation, or wedding in Sheboygan.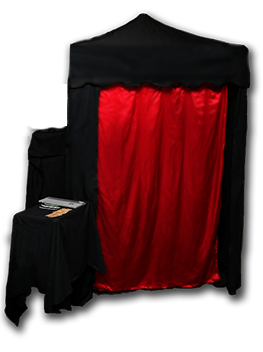 The Full Booth style for your graduation, party, event, fund-raiser, wedding, and much more!